By Pink Mela on Jun 05, 2012 with Comments 0
Christmas is an occasion of joy and love for all. Christmas is celebrated worldwide as a sacred holiday as well as cultural and commercial phenomenon. People present gifts to others on this day with their joys being packed inside to bless them.
People usually give handmade gifts showing their love and care towards them which they have in their heart as handmade gifts are the best kinds of a gift. The gifts are a symbol of love and affection that they have for each other. And they want to express it by making these themselves rather than purchasing them.
Homemade gifts can be of many kinds like buckle and button bows, fleece blanks, sweaters, gloves, shawls etc. Homemade may not always be like handmade wearing stuff. It can be in different forms like decoration pieces, cards, sweet baskets, photo frames etc.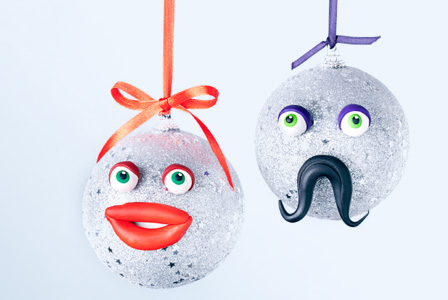 As the preparation of Christmas starts before the season starts, People also start making their gifts which they want to give to their friends, parents and loved ones.
Grandmothers and mothers make beautiful handmade sweaters for their children mostly red, white and green in color. The kind of homemade gifts women usually give each other include homemade dishes or clothing. They are more prone to prepare delicious desserts and pudding and gift it to their female friends and neighbors on Christmas.
Young girls are inclined to make beautiful and elegant homemade jewelry like necklace, bracelets, rings and anklets and give it to each other as a sign of their love and attachment. Children are given homemade sweets and delicious baked biscuits at Christmas.
This trend of exchanging homemade gifts should be encouraged and promoted because it's an excellent way of expressing the love for each other and also the emotional attachment with one's siblings. Moreover handmade gifts are far more valuable to whom they are presented because its not only a way to greet or wish that person but also depicts the sentiments and affiliation of the presenter.
Related posts:
Filed Under: Christmas Handmade Gifts & Crafts
About the Author:
Comments (0)