I helped Boo make some spray painted leggings this weekend….she was so excited to be the designer of her own clothes!
Materials needed:
2 bottles of Simply Spray
A pair of white or light colored leggings
A stencil
The process is easy, lay out the stencil and mist the fabric paint over top of it. Move them around as you go.
If you don't blot your stencil in between layers you'll get the big splotches like you see on ours as the paint drips off….but we happen to like messy happy mistakes. Let the front dry and then flip the leggings over to repeat on the back side. Simply Spray paint doesn't need setting, just wait a few days before washing!


The proud designer: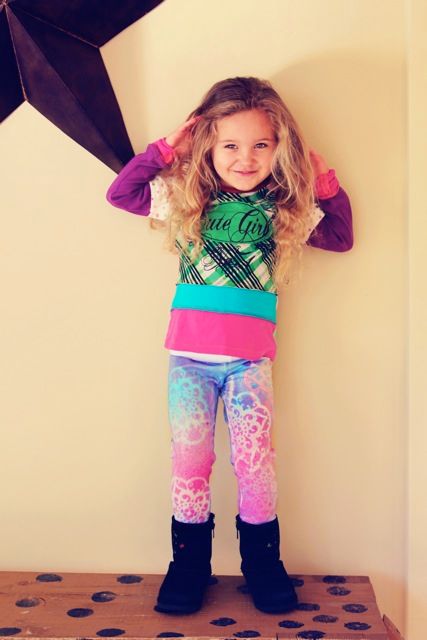 You might also like: